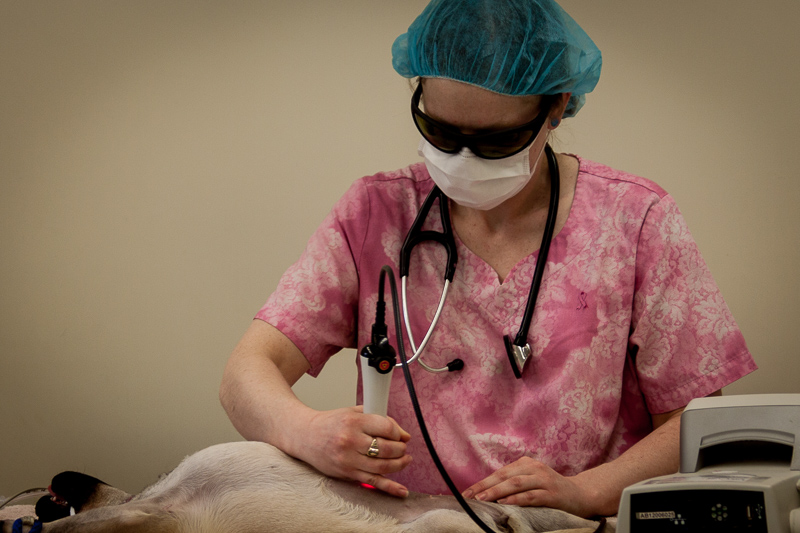 Valley Veterinary Associates offers high quality pet care services to the Otsego, Delaware and Chenango counties of NY. Our veterinarians take personal responsibility for your furry, or feathered companion from start to finish because we realize that they aren't just pets, but important members of your family.
The hospital is approximately 5000 square feet with four exam rooms, a surgical suite, an imaging center, an ICU, Isolation rooms, and separate canine and feline hospital areas.
With an assortment of diagnostic tools, we are able to assess, diagnose, and successfully treat our patients.
Endoscope: used to visualize problems in the pharynx, larynx, trachea, esophagus, and stomach. At the back end the endoscope can assess the urethra, vagina, uterus as well as bladder and colon.
Ultrasound: used externally and internally to capture images of the thorax, abdomen, muscle, tendons, and any suspicious swelling.  Also utilized to safely guide biopsy tools into areas that need tissue sampling.
Digital Radiographs: used to enhance subtle changes in both orthopedic and soft tissue problems.  Images can be enhanced as well as sent electronically to specialists for second opinions.
Blood Analysis Machines: allow accurate results in a timely manner.  This aids in a rapid diagnostic and monitored response to treatment.
Companion Animal Services
Orthopedics: An assortment of instruments enable the doctors to repair various skeletal and tendon problems
Soft Tissue Surgery: Our doctors are comfortable with performing a wide range of external and internal surgical procedures
Gas Anesthesia: enables us to perform numerous anesthetic procedures safely.
Internal Medicine
Dentistry: oral hygiene to help prevent gingivitis and premature dental disease.
Pain Management
Laser Therapy
Companion Laser Therapy provides a non-invasive, pain-free, surgery-free, drug-free treatment which is used to treat a variety of conditions. Applications for laser therapy include Treatment of Arthritis, Post surgery pain, Skin problems, Dental procedures, Fractures and Ear infections.
Preventative and Proactive Health Care: includes external/internal parasite control and vaccinations.
Acupuncture: licensed IVAS veterinarian
Boarding:  We have a fully equipped boarding facility with run-out pens for our canine boarders and separate housing for cats and dogs.
Food and Supplies: We are stocked with all your pet needs including a variety of dietary options such as EVO, Science Diet, and specialty foods for pets with nutritional needs.  We also carry all supplies needed to keep your canine or feline friend happy with leashes, collars, toys, chewies and more.
Contact Valley Veterinary Associates today at (607) 563-1345 to schedule your appointment, or browse our website for more information regarding Our Veterinarians or Farm Animal Services.