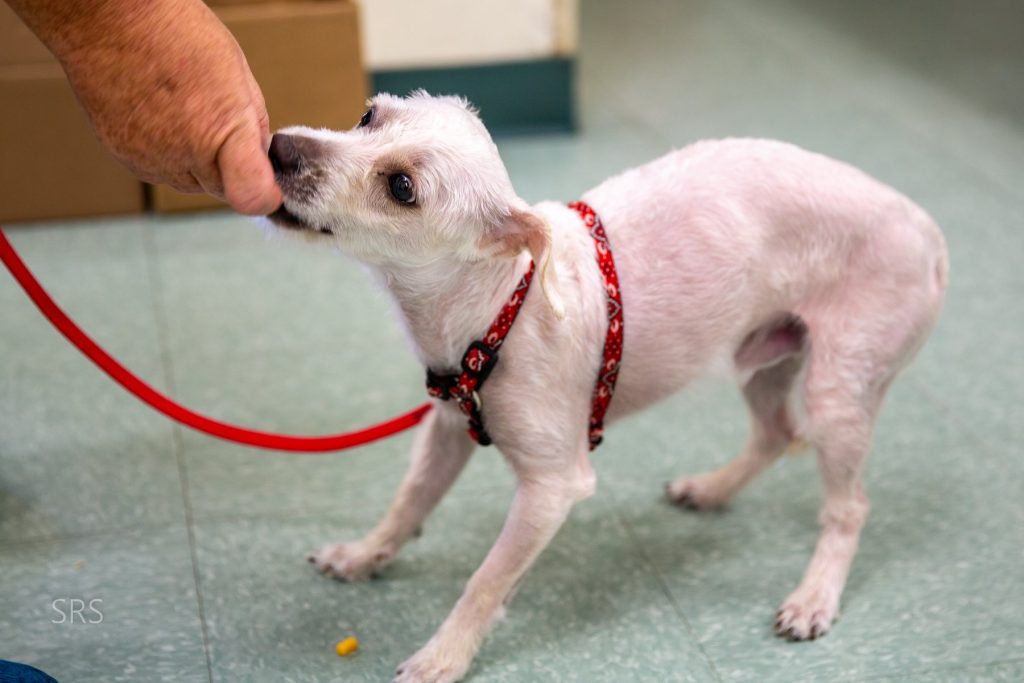 This is 'Codie'. He is a 1-yr old Yorkie-Poo that needs a home. Cody has been neutered, and is up to date on vaccines. We also did a complete shave, to alleviate severe matting.
He has had a stressful time recently, and exhibits some nervousness, which sometimes leads him to be nippy. But he does like people once he has had some time with them. He may not be the best choice for a household with young children, since they can increase his stress level.
He seems to be fine with other animals, but if you have other animals in your home, we would want a 'meet-and-greet' to make sure they will get along. And remember, your other animals will need to be up-to-date with vaccines before adopting Codie.