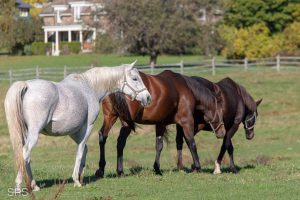 The NYS Dept. of Agriculture and Markets has confirmed that the Aug. 9th death of a horse in Oswego County resulted from Eastern Equine Encephalitis(EEE). This is the first confirmed case of EEE in New York State in 2018. There was no medical record of the horse's vaccination status, as the owner was supposedly vaccinating his own horses.
Arboviruses for both West Nile Fever and EEE are found throughout NY state. Please take all necessary precautions to protect your animals this season, including keeping them current on vaccinations.
The NYS Dept. of Health issues a weekly surveillance report tracking these arboviruses state-wide. This .pdf report is available HERE.