Dr. Jon Davis and the staff of Valley Veterinary Associates spent time on Tuesday, June 16th providing much-needed feline health services for cats in the care of Every Dog's Dream Adoption Center. This Johnson City(NY) based animal rescue has taken on the formidable task of caring for over 120 cats, in addition to their efforts with dog adoptions.
Dr. Davis provided reduced-rate care, including physical exams, required vaccinations, and spay/neuter operations for several of the Adoption Center's residents. Those procedures will help insure the well-being of the cats, and provide more adoptable animals for Every Dog's Dream.
Every Dog's Dream is a volunteer-run non-profit (501-c3) adoption center established over 10 years ago. With over 77 volunteers, they provide a full range of service to animals, including daily care, fostering, and medical transport. They are supported entirely by donations. In response to the growing problem of homeless and feral cats, they will soon be expanding their operations under the 'Hope For Homeless Felines' name.
If you have an interest in helping Every Dog's Dream with their efforts, either by adopting or volunteering, please contact them at 607-242-2346.
Dr. Davis and his staff look forward to helping Every Dog's Dream accomplish their future goals. If you have questions about animal care, either farm animals or companion animals, you can contact Valley Veterinary Associates at 607-563-1345 or by email at frontdesk@vva.email.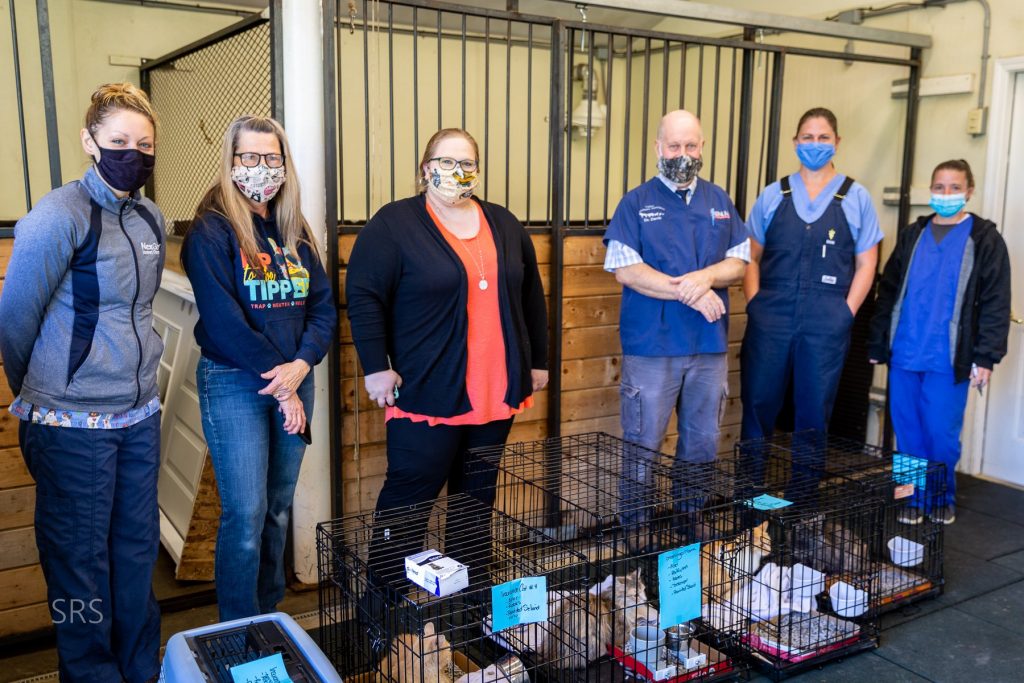 Photo (L-R): Erica Ressel(VVA), Audrey Woerter(EDD), Tammy Peters(EDD), Dr. Jon Davis(VVA), Dr. Jen Hamblin(VVA), Raquel Doig(VVA)